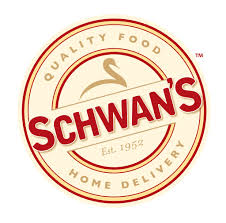 My entire life, I have always loved when the "Schwan man" stopped at my house.
Growing up, we would have their orange pushups,
rootbeer float bars
and frozen omelettes all the time.
I still buy from time to time because the quality is still top notch.
I have noticed that many people are reluctant to purchase from them because they think the prices are too high or they aren't sure that the food will be good.
Right now, there is
Schwan's 50% off coupon
so it is a great time to try their products out. The coupon is good until 10-31-15.